Organizer
Organizer: Messe Muenchen Shanghai Co., Ltd.
With its long-standing commitment to high quality, superior service and linking up with the global market, Messe Muenchen Shanghai Co., Ltd., drawing on its abundant resources, stages unequalled trade fairs. It presents customers with international platforms of exchange and exhibition, while providing multilevel and multifaceted services with its progressive approach!
Messe Muenchen Shanghai Co., Ltd. has accumulated valuable experience in the organization and staging of trade fairs in China. In order to meet the needs of enterprises to promote their products and services, to build good brand images and to facilitate exchange and cooperation in an increasingly competitive business environment, Messe Muenchen Shanghai Co., Ltd. has expanded its operations to include such areas as machinery, logistics, environmental protection, electronics, laser technology, biochemistry, brew and beverage processing technology, construction, sports. As an industry leader in China, we continuously strive for the levels of excellence and innovation set by Messe München, our parent company, to guide the development of Chinese trade fairs in a specialized and internationalized direction.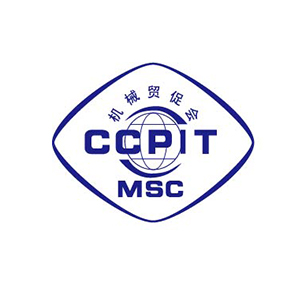 Co-organizer: CCPIT-China Council for the Promotion of International Trade Machinery Sub-Council
The China Council for the Promotion of International Trade Machinery Sub-Council was established in 1988. It is the earliest trade promotion agency approved by the Chinese state departments. Based on rich resources and unique industry resources, we organize exhibitions and technical forums at home and abroad to build an ideal international platform for the exhibition, exchange and cooperation of machinery industry enterprises, to promote trade and technical cooperation between the supply and demand. CCPIT-Machinery Sub-Council invites representatives, delegations and enterprises from advanced countries to make visits, investment and technology exchanges in China. It also organizes visits of Chinese machinery enterprises to foreign markets, so as to promote joint ventures, mergers, acquisitions and reorganizations; it provides consultation to small and medium-sized enterprises in both China and foreign countries about their investments in foreign markets; It offers training opportunities in developed countries and regions for talents from Chinese enterprises. CCPIT-Machnery Sub-Council maintains close contact and collaboration with foreign machinery industry organizations, trade promotion agencies and business associations. At present, CCPIT-Machinery Sub-Council is one of China's largest foreign trade and economic cooperation promotion agencies.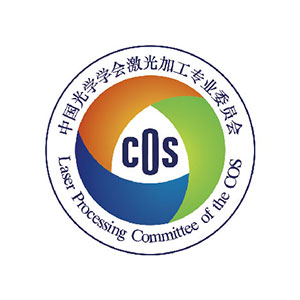 Co-organizer: Chinese Optical Society-Laser Processing Committee
COS-LPC is one of the Specialized Committee of the Chinese Optical Society. It was formally established in Beijing in January 5, 1992. The Committee consists of professors, entrepreneurs, engineers and technicians in the four major laser industrial zones in Central China, the Pearl River Delta, the Yangtze River Delta, the Bohai Rim and the Northeast China regions. Its member institutions cover well-known laser research institutes and enterprises throughout China. Its main tasks and work include: carrying out scientific and technological exchanges in laser processing, organizing academic discussions and investigations; carrying out international academic exchanges and cooperation, strengthening friendly exchanges with international laser scientific and technological groups and scientists; carrying out exhibitions and exchanges of scientific and technological achievements in laser research; organizing technological popularization, R&D, promotion and consultation activities; accepting the project evaluation commission of relevant government departments or units; and making suggestions to relevant government departments according to the demand of laser processing industry, etc.