Visitor Data Witnesses the Continued Upgrading of LEAP Expo
Time:     Author:     
Messe München Shanghai Co., Ltd., working in conjunction with China Council for the Promotion of International Trade Machinery Sub-Council, Laser Processing Committee of COS and China Machine Vision Industry Union, hosts LEAP Expo 2020 at Shenzhen World Exhibition & Convention Center on November 3-5. LEAP Expo 2020 will be fully upgraded with a synergy of five exhibitions: Automation & EMA, productronica South China, Laser South China, electronica South China, and VisionChina (ShenZhen) which took place during the same period.
According the organizer's statistics, the number of visitors of LEAP Expo 2019 stands at 18,375. Given the one-year preparation and various supporting services offline, the number of visitors this year grows by 13.8% comparing with 2018.
92% visitors benefited from visiting LEAP Expo
96% visitors will recommend LEAP Expo to business partners and colleagues
96% visitors will visit LEAP Expo 2020 (Shenzhen World Exhibition & Convention Center, November 3-5)
Meanwhile, we also found that visitors intended to generate market trends and information about new product launching, study the competition, and maintain and build up business relationship through visiting LEAP Expo. Given the feedback information, we can acquire a lot of useful information on the market direction. Please follow us and check the exact demand of and feedback from visitors andbuyers.
01 Visitor Profile
According to the data, visitors are mainly composed of end product manufacturer, EMS/OEM, and suppliers of manufacturing equipment. Given visitors' job function, a relatively large proportion belongs to Research & Development/design, production/manufacturing, project/engineer and management personnel.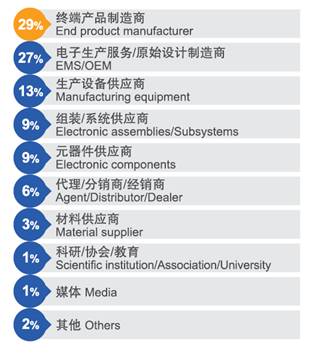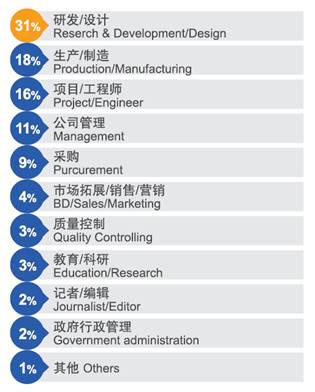 02 Business Scope of Visiting Companies
Most of the visitors come from industrial electronics, consumer electronics, automotive, medical, communication systems and other fields of application. Driven by the background of Industry 4.0 and new technological development, these fields are witnessing promising development prospects and trends.